IN 1867 THE FAMOUS author Samuel Smiles wrote the following in his book about the Protestant refugees: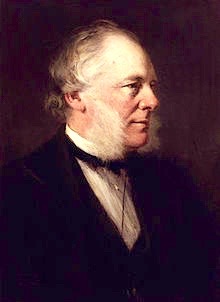 "It is a remarkable circumstance that the original French Calvinist church still continues to exist in Canterbury Cathedral. Three hundred years have passed since the first body of exiled Walloons met to worship there – three hundred years during which generations have come and gone, and revolutions have swept over Europe; and still that eloquent memorial of the religious history of the middle ages survives, bearing testimony alike to the rancour of the persecutions abroad, the heroic steadfastness of the foreign Protestants, the large and liberal spirit of the English church, and the glorious asylum which England has in all times given to foreigners flying for refuge against oppression and tyranny."  

Samuel Smiles "The Huguenots" 1867 Chap VI pp149/50
In our 21st century, every word of this still applies with yet more emphasis. 
The visitor to the cathedral, in passing through the Under Croft, has usually pointed out to him the apartment still used as "the French Church". It is walled off from the crypt in the south side-aisle; and through the windows which overlook the interior the arrangements of the place can easily be observed. It is plainly fitted up with pews, a pulpit, and precentor's desk like a dissenting place of worship; and indeed it is a dissenting place of worship, though forming part of the High cathedral of Canterbury. The place also contains a long table, at which the communicants sit when receiving the sacrament of the Lord's Supper, after the manner of the Geneva brethren.
And here the worship still continues to be conducted in French, and the psalms are sung to the old Huguenot tunes, almost within sound of the high choral service of the Established Church of England overhead. "Here," says the German Dr Pauli, "the early refugees celebrated the services of their church; and here their descendants, who are now reduced to a very small number, still carry on their Presbyterian mode of worship in their own tongue, immediately below the south aisle of the high choir, where the Anglican ritual is observed in all its prescribed form – a noble and touching concurrence, the parallel to which cannot be met in any other cathedral church in England."
The French church at Canterbury would doubtless long since have become extinct, like the other churches of the refugees, but for an endowment of about £200 a year, which has served to keep it alive. The members do not now amount to more than twenty, of whom two are elders and four deacons. But though the church has become reduced to a mere vestige and remnant of what it was, it nevertheless serves to mark an epoch of memorable importance to England.